About Digital Magic Memories
As seen on Channel 4 television
Digital Magic Memories is operated by Diane Berridge who manages and completes all work personally.

Based in Brackley, South Northamptonshire I am able to handle enquiries from businesses and individual clients from all over the United Kingdom. I specialise in photograph repair and retouching, restoring your old pictures and treasured memories. I will be happy to guide you through the process required to enable your photographs to be displayed and presented at their best.

As well as undertaking all aspects of digital photo restoration and repair, here are some, though not exclusively all, of the photographic services that are available:
Photo restoration and repair
Adding or removing people or items
Re colouring
Making up missing parts
Combining images
Scanning, printing, resizing images
Photoshop training
Forensic photo analysis
Photo display and montage

Work is undertaken after consultation with you to achieve the highest standard technically possible. I pride myself on listening to your needs, suggesting what is possible and not possible and providing excellent customer service.

Restored and well displayed photographs make a unique gift for a relative or friend for that special occasion and make a valuable addition to your family tree, truly bringing it to life.

I welcome your enquiries either by telephone or email.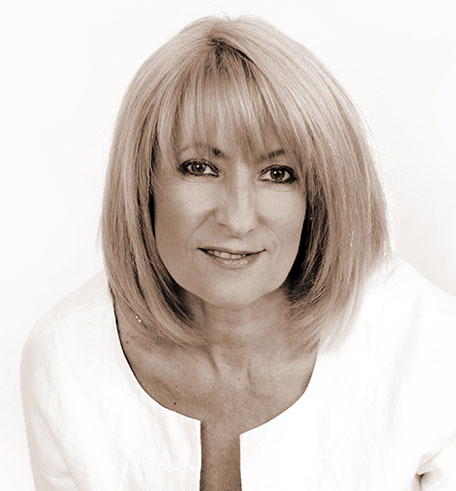 "Photographs arrived this morning and they are beautiful, wonderful, magnificent, thank you....... I can't thank you enough for your professionalism and expertise in repairing the damage that has occurred, in my case, over nearly 100 years. If anyone has any doubts about using the service you offer let me dispel them now: you won't get a better service anywhere else and I recommend DMM without any hesitation whatsoever."

Mrs GD, Morpeth, Northumberland

"My sincere thanks and congratulations to you for having achieved what you did considering the quality of the material you had to work with, the cheque is already in the post!"

Mr JK, Suffolk

"Each time I have a photograph made better by you it brings a tear to my eyes. It's a beautiful restored picture of my Dad, Nanny and Uncle Arthur, thank you. I wish they could see the marvelous job you have made of the restoration."

Mr GD, Morpeth, Northumberland

"The pictures are fantastic!! I can't thank you enough, I'm absolutely over the moon!"

Mr MP, South Lanarkshire

"...we were apprehensive about sending off our old photo taken in 1933 but we need not have worried, it was returned to us in a few days with the copies we asked for, beautifully repaired. "

Mr & Mrs J, Reading

"Excellent service - thank you!"

Mrs R, London

"I was very satisfied with the quality of service provided and particularly the prompt response to my order. I would be very happy to recommend Digital Magic Memories to my friends and colleagues."

Mr D, Belfast

"I was delighted with the reconstruction of my daughter's school photograph that had been badly stained with coffee. DMM provided a great service and was very obliging... I would certainly use them again in the future and would feel confident in recommending the company to anyone wanting a repair of a photograph in need of restoration."

Mrs D, Chester

"Highly professional, yet very personal service. Delighted with the results, thank you!"

Mrs CS, Brackley, Northamptonshire

"I was very pleased with the photograph you repaired and reproduced for me and would have no hesitation in using your services again or recommending you"

Mrs C, Leighton Buzzard, Bedfordshire

"Thank you so much for restoring our damaged photograph, it's perfect!"

Mrs S London

"First class service!"

Mr & Mrs W, Milton Keynes

"I am very pleased with all my photographs"

Mrs R, Buckinghamshire

"Two photographs were seamlessly superimposed to appear as an authentic original. Excellent professional work"

Mrs & Mrs R, Milton Keynes

"The photos are fabulous. The pictures are now taking pride of place in our family rogues gallery! I will certainly recommend you to friends and family"

Mrs S, Essex

"The quality of the photographs you produced was incredible! Thank You"

Mrs H, Kent

"It was quite an emotional experience to open the package and see the restored photograph of my grandfather, grandmother and father repaired to such a superb state. It is the only photograph known to exist of the three of them together, and therefore, can accurately be described as irreplaceable and priceless. Again, my grateful thanks."

Mr D, Newcastle Upon Tyne

"The black and white picture is even better than the colour for my purposes, as you guessed. Thank you so much for taking so much trouble and I will, of course, recommend you all around the place for your great professionalism and swiftness and efficiency. I could not be more delighted."

I just wanted to extend my thanks to you from me, my wife Janet and all my family (including Dad and father-in law who are both still going strong at 92 and 89 respectively) for the way you have so carefully and beautifully restored and enable us to view such great memories of their younger days. It means such a lot to us all. The prints are now framed and mounted in pride of place!

Mr MC, Basildon, Essex

I'm absolutely delighted both are beautiful! Didn't think it was possible to achieve the result you've achieved with the badly damaged photograph. Thank you.

Mr GD, Newcastle upon Tyne

My thanks to Diane for the restoration of my treasured old family photos, which were beautifully completed and presented. I was delighted with her sensitive and competent approach and the results are super.

Mrs HS

" I just wanted to let you know that my parents were over the moon with the photo, they just couldn't believe the improvement! Thank you again so much from all of us!"




Ms CL, Berkshire

"Great service, I will 'like' you on Facebook after Christmas so I don't spoil the surprise!!!!

Ms CD, N. Lanarkshire

"We received the prints today - they are fantastic. You have done a wonderful job once again!"

Mr MC, Basildon, Essex